Optimize your bottle delivery chain
We predict fill levels for bottles filled with CO2, or any other gas, so there's less expenses and less driving for you, a continuous supply for your customers, and less emissions for the planet.
Who it is for
If you are a supplier of CO2 (or any other gas) or a bottle service company
If you are seeking ways to improve your bottle delivery schedule and boost customer satisfaction
Then Quent.z can save you valuable time & expenses.
Quent.z
installation
You install our state of the art plug and play equipment on your CO2 bottles.
CO2 level
prediction
Quent.z predicts bottle fill levels accurately, through its advanced learning algorithm.
Optimization of your processes
Your bottle replacement process is streamlined.

Your scheduling is improved.

Your staff does less driving around.

Your customers are never left with empty bottles
These problems may sound familiar
Our customers
are annoyed if delivery is delayed
. They want to know weeks in advance how long the bottle is going to last.
Installation technician, CO2 service
The bottle changing procedure is
generally inefficient
and means additional effort for the employees.
CO2 service
Often, my customer forgets to reorder CO2 bottles on time. […] Then,
the delivery needs to happen fast and involves additional costs.
There is definitely potential for optimization.
Installation technician, CO2 service
I save 1-2 hours each month on each soda maker.

Facility manager
No hassle
monitoring gas bottle
Less drives
for your technical service
You know it all:
fill levels at
any time at any location
Reduction of fuel costs
and your CO2 footprint.
Automatic CO2 order
just-in time:
No emails, no phone calls
No need for spare cylinders:
less capita tied up
in gas cylinders
No more complaints
due to late delivery
Optimize your routes, reduce your expenses
Bosch automotive pressure sensor HPS5
Plug & play
>99% precision
Compact electronic radio device
Long battery life
Works with any type of gas
Artificial Intelligence learning algorithm
Customized API and notifications
KPI transparency through mobile and web-based apps
Visualization of sensor location
Remaining time prediction
Route optimization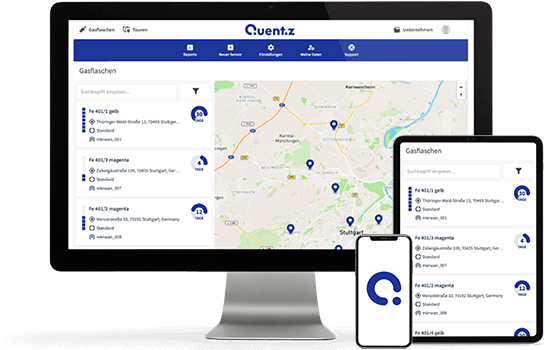 Technical expertise, cutting-edge equipment
Founded in February 2021 as a spin-off of Bosch, Quent.z started its operation with the first customers in Berlin and Bavaria.
The founders of Quent.z, Thanasis and Viki have long worked for the Bosch corporation. Being experts in automotive sensors and business development, they combine corporate precision and quality with a desire to enter new ventures and digitalize the market for gas cylinders.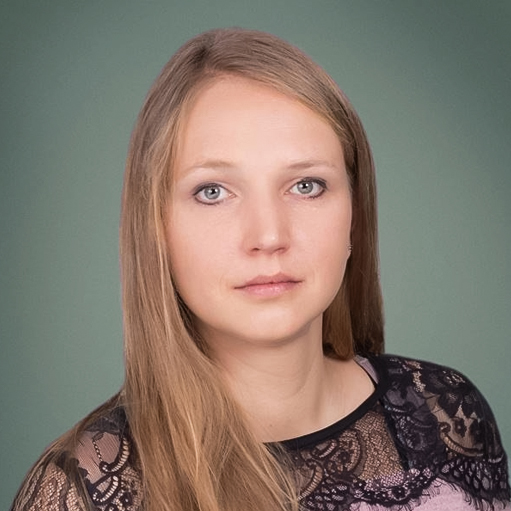 Quent.z started as an internal innovation program in the "Powertrain Solutions" Division of Bosch in Germany. After the success of the original idea in the Bosch innovation incubator, it was seen so promising that it was given the green light to operate on the market independently.
Bosch still supports the company as the main investor and by supplying sensor hardware.
If you'd like to use Quent.z to optimize your processes and reduce expenses, then feel free to get in touch.
We'll get back to you to arrange an appointment for a live demo.
Bosch sensor precision & reliability
Easy plug and play setup
5 patents pending